Finland is one of the countries where REWET restoration activities will take place. In this short article, we discover more about the measurement of OL3 emissions in Ylpässuo.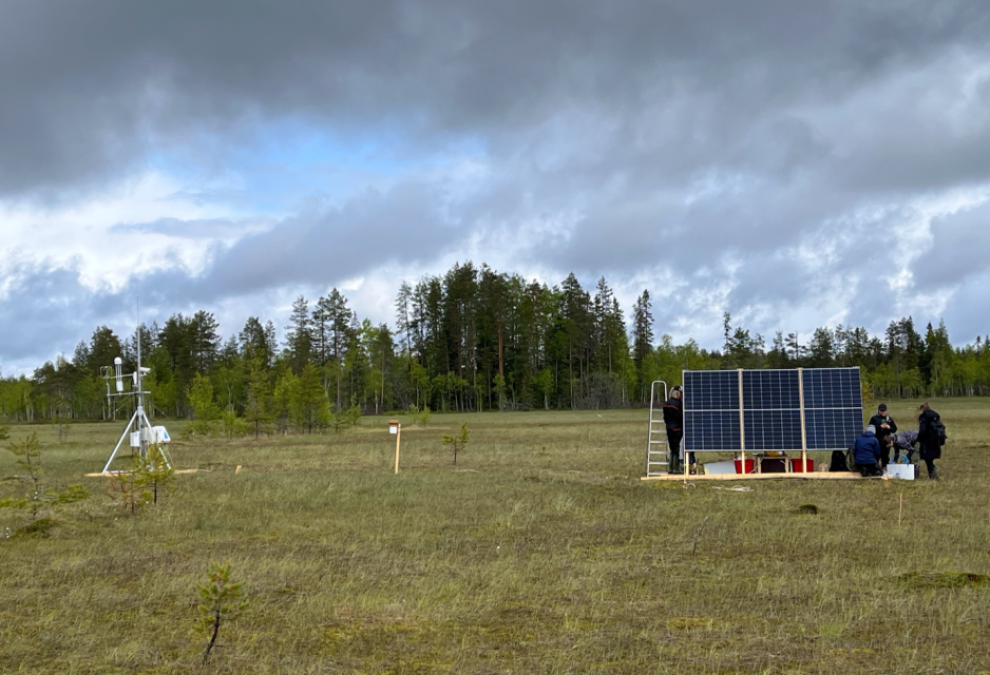 Ylpässuo is a small, beautifully landscaped minerotrophic open mire in the northwest corner of Pohjois-Savo in Kiuruvesi, with several endangered plant and bird species. The landscape is characterized by numerous small forested islands with natural trees.
The area is conserved by The Natural Heritage Foundation after a donation by the University of Eastern Finland (UEF). The 11-ha mire area has been affected in the past decades by the edge draining due to forestry management actions, typical in Finland. The protected area will be restored to regain the original watery mire characters.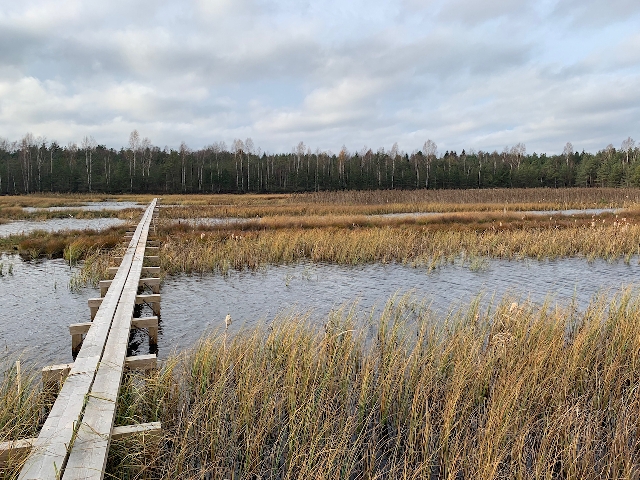 In this wetland, several measurement appliances have been installed.
A sonic anemometer and weather station measuring CO2 and H2O fluxes, wind speed and direction
A CH4 analyzer measuring CH4 fluxes
A standard Biomet package measuring PAR (Photosynthetically Active Radiation), radiation, air temperature and relative humidity (RH%), precipitation, soil temperature, soil heat flux, soil moisture and phenological changes (e.g. greening, growth) of the vegetation
Everything is powered by a solar power supply. The data will be processed by the EddyPro software for data processing.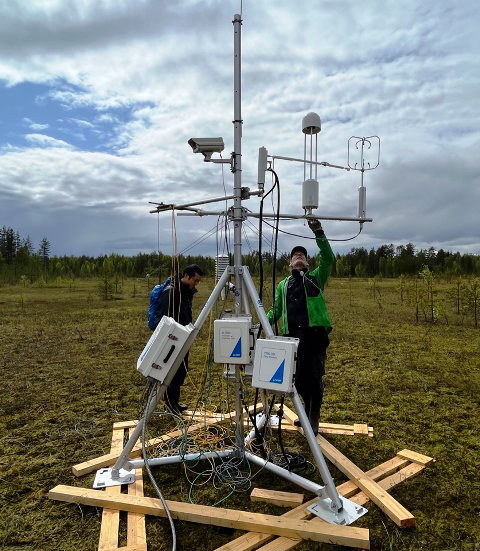 All this equipment will collect data for CO2, CH4 and H2O fluxes. Those data are fundamental to show if this peatland area is acting as a sink or source for carbon and how the carbon fluxes are changing over the growing season. The data will be used for modelling.
The coordinating team of the REWET OL 3 is composed of Elina Oksanen, Jaakko Pohjoismäki, Timo Oksanen, Japo Jussila, Jiri Vihavainen, Liang Chen of the University of Eastern Finland and of Tiina Leiviskä, Johanna Laukkanen, Hanna Virpiranta of the University of Oulu. 
The text and the pictures of this article have been provided by Elina Oksanen, Professor in Plant Physiology and biotechnology at the University of Eastern Finland.