The REWET team started performing field activities for the measuring of greenhouse gas emissions in the Open Labs. Here we discover what has been done in The Netherlands.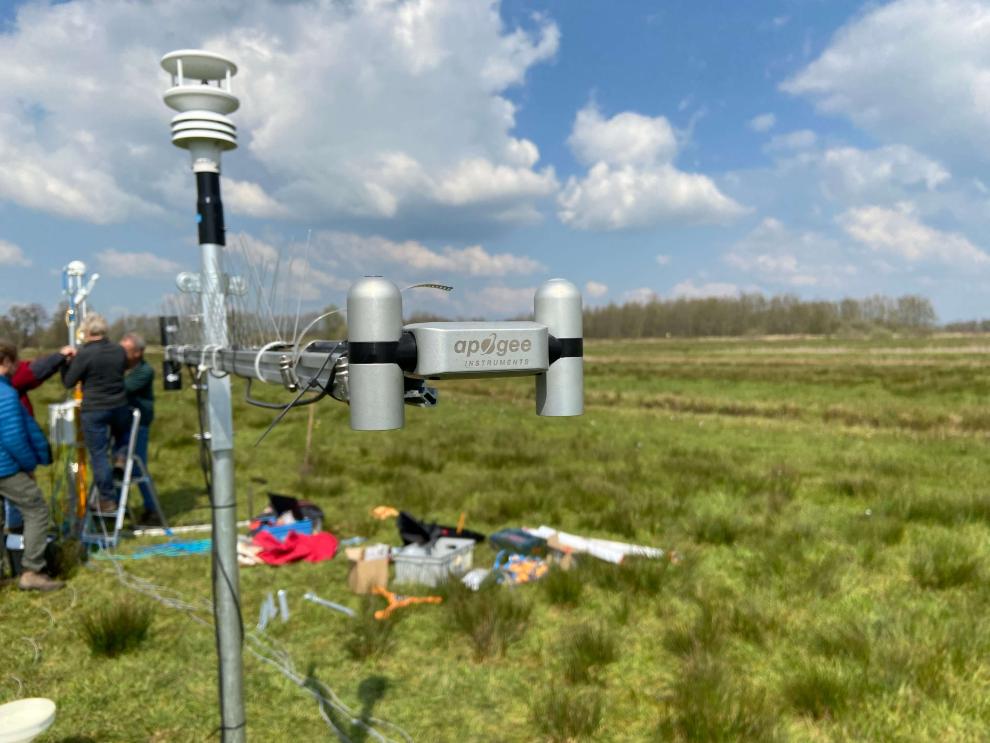 The EU-Funded project REWET will analyse and identify the best wetlands restoration strategies to maximise carbon storage capacity and reduce GHG emissions of wetlands, peatlands and floodplain, considering their climate mitigation service.
In order to contribute more effectively to the EU reference framework on wetlands and generate higher impacts across Europe, several wetlands in the EU have been selected to carry out the restoration activities. In REWET, the study cases or Open Labs have been selected to cover a range of local conditions and geographic characteristics based on the following criteria: (1) climatic and geographic conditions; (2) type of wetland; (3) vulnerability to natural disasters; (4) social, cultural contexts, vulnerability and (5) governance structures.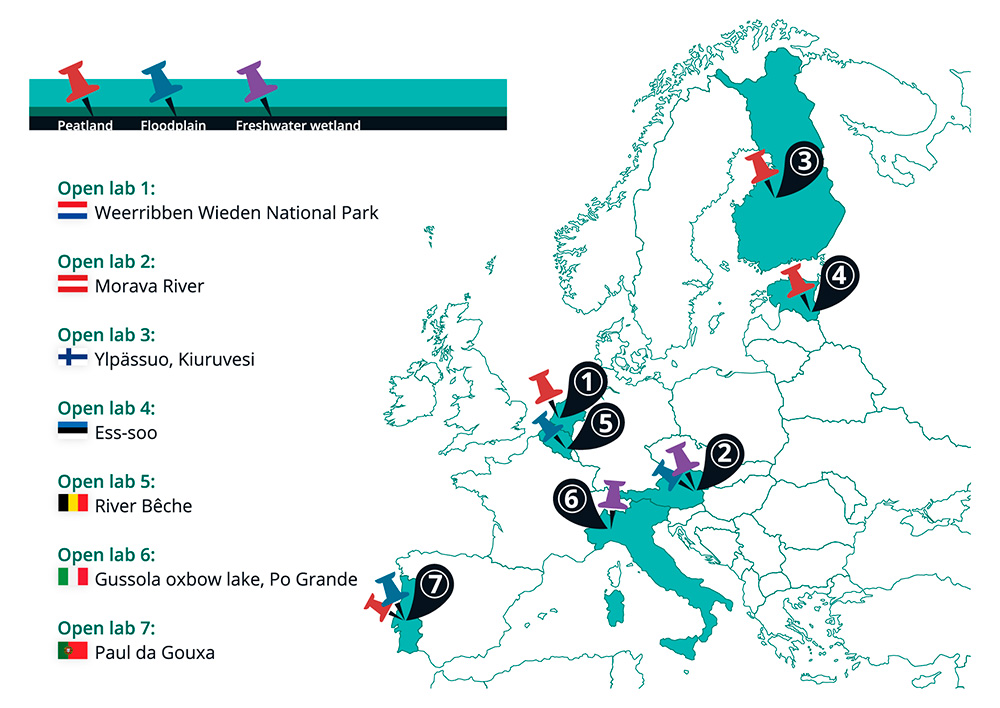 As the project is reaching its 6th month of activity, the open labs have already started their field work to measure the status of the environment and start preparing the restoration activities. 
In particular, the team from Open Lab 1 at Wieden-Weerribben national park, the Netherlands, constructed a 4 m high Eddy covariance flux tower to measure greenhouse gas fluxes from a wetland restoration site (Kiersche Wijde West).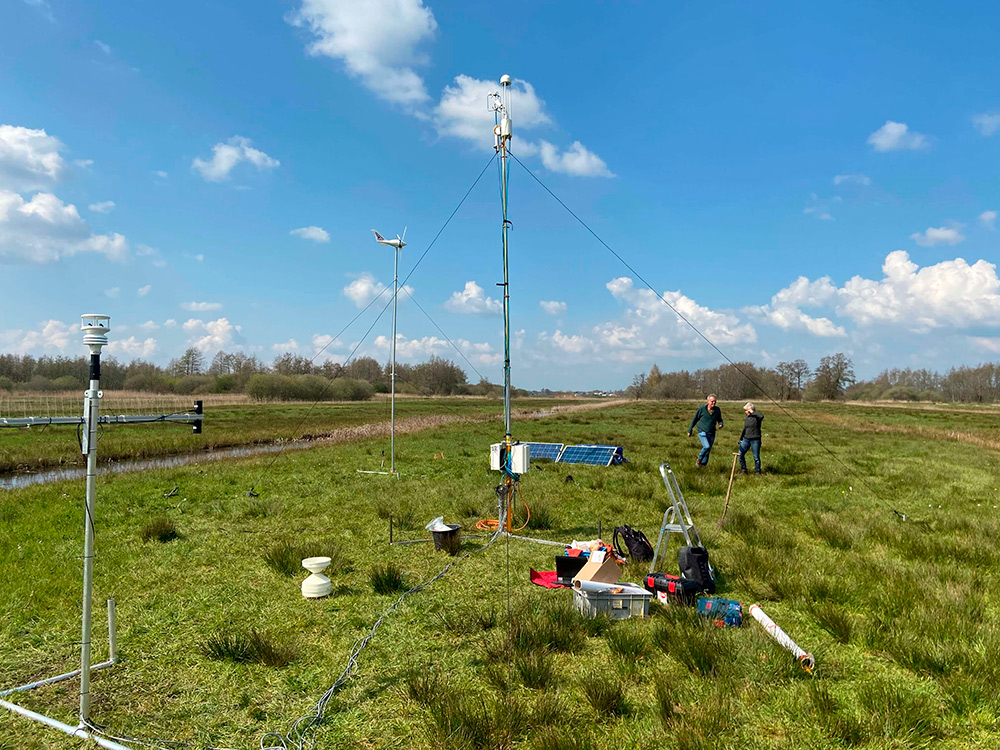 The aim of the restoration project, which is carried out by the nature management organisation Natuurmonumenten, is to transform former agricultural grasslands into fenland. 
A fenland is a peat-forming wetland fed by mineral-rich ground- or surface water with a very high biodiversity. The transformation to fenland requires rewetting and a reduction in soil nutrients, which is established via measures such as vegetation biomass removal and periodic flooding. 
In REWET we measure how fluxes of the gasses carbon dioxide and methane are influenced by these restoration measures. This could help nature managers and policy makers to get insight into the effects of biodiversity focussed restoration measures on other ecosystem services, such as carbon sequestration.
Open Lab 1 is coordinated by the Environmental Science Group of the University of Wageningen, the Netherlands. 
The text and the pictures of this article have been provided by Dr. ir. Ralf C.M. Verdonschot, Researcher in Freshwater Ecosystems at the University of Wagengingen.